10 tips for planning your Ayurveda wellness trip to India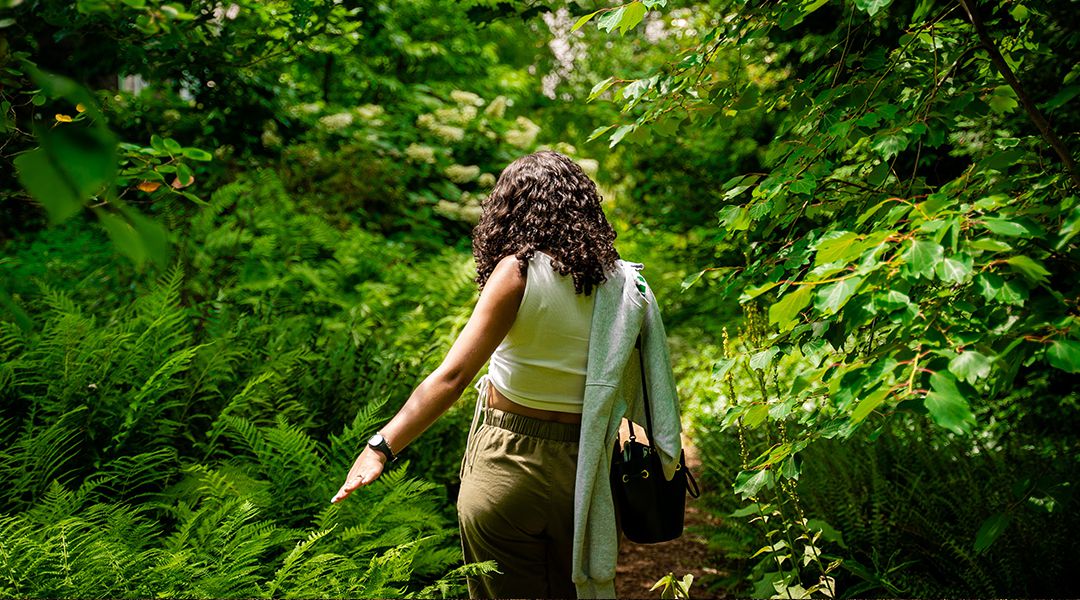 Why Ayurveda Wellness trip to India?
When one thinks of Ayurveda, one cannot avoid thinking of India. India is a treasure chest of natural treatments, medicinal herbs, and food philosophies, all of which believe in the body's ability to heal itself. Thanks to this ancient science of nurturing with alternative treatment.
The retreat idea focuses around achieving relaxed optimal health, and India is one of the world's most popular wellness destinations. Whether you want to plan a Panchakarma Ayurvedic treatment or a personalized Ayurvedic therapy, nothing beats planning an Ayurvedic retreat in India for a wellness inspired sabbatical.
What is an Ayurvedic Retreat?
Ayurvedic Retreat is a vacation destination that focuses on an individual's overall well-being. They focus on providing different therapies, meditation sessions, Yogasana classes, self-introspective knowledge sessions, healing food, and others that rejuvenates you holistically. India pioneered the concept of wellness centres entirely dedicated to yoga and Ayurveda.
10 Reasons to choose India for an Ayurvedic Wellness retreat destination.
1. It is the birthplace of Ayurveda
India is the origin of Ayurveda and home to numerous top-tier NABH accredited (National Accreditation Board for Hospitals & Healthcare Providers is a constituent board of Quality Council of India) Ayurvedic wellness centres. Ayurveda is a system of alternative medicine with historical roots in India. The Indian wellness and Ayurvedic industries are inextricably linked. Ayurveda is well-known throughout the world for its preventive healthcare properties and treatment of a variety of chronic lifestyle disorders. Ayurveda is gaining prominance across the globe as a way of life rather than an alternative area of medicine.
2. Kerala – the destination for Ayurvedic health retreats
Due to the abundance of Ayurveda resorts in Kerala, the 'God's Own Country' attracts visitors from all over for a rejuvenating retreat. Kerala's abundant medicinal herbs and plants, as well as the best Ayurvedic resorts, make the state a holistic health destination for international visitors.
3. Retreats offers bespoke Ayurvedic health regimen
In an Ayurveda resort, you will be required to follow a routine designed to remove the wear and tear on your mind, body, and soul. The holistic health routine will include waking up in the morning and practising yoga Asanas, unwinding throughout the day with aromatic herbal massages, eating nourishing Ayurvedic Sattvic food, rejuvenating and healing meditation sessions, and so on. There are retreat centres that provide specially tailored routines as well as personal Ayurvedic therapists and Doctors for special medical cases.
4. Retreat locations reflects the vibes of Ayurvedic healing
Ayurvedic and Yoga retreats in India are set in the most beautiful settings. They are nestled in the mighty Himalayas, few with breath-taking views of the beach, and others located in grasslands far from the hustle and clamour of the city. They all provide tranquil surroundings characterised by calmness and peace.
5. Healing together with Ayurveda is fun
While on an Ayurveda journey in India, couples have a lot of viable options as there are especially dedicated suites and activities which can be incorporated into the itinerary for planning a joyful and reposeful getaway for both the partners. What could be more enjoyable than spending days with your loved one, enjoying wellness treatments together?
6. Specially crafted Healing Sessions as per your need and preference
A thorough examination of the eyes, pulse, and tongue will be performed first, followed by a health questionnaire. Following that, an Ayurvedic doctor recommends a treatment plan. They will adjust it based on your personal preferences, the amount of time you will spend at the Ayurveda retreat, and the weather conditions during your stay. Throughout the treatment, you will have daily consultation sessions with doctors and therapists to adjust the treatment and its intensity based on your condition.
7. Wide choice to plan your Ayurveda retreat
During the monsoon season, people typically travel to India for Ayurvedic retreats. The most retreats can be found in Kerala, South India. The monsoon season in this region begins in June and lasts until September. According to Ayurveda this is the optimal time for the body to cleanse itself. Alternatively, start making plans for a trip between December and March. From March to June, it can be extremely hot and humid.
8. Expert Ayurvedic Doctors crafts the tenure of your stay based on your needs
Since Ayurveda is so personal, there is no standard length for an Ayurveda retreat in India. Two weeks is a good time to spend at an Ayurveda retreat for rejuvenation and lifestyle rectifications. However, if one is seeking treatment and assistance for more serious diseases or illnesses then we recommend planning for a longer stay of 3 to 4 weeks, or as advised by your Ayurvedic Doctor based on your needs.
9. Ayurvedic retreats offer the most effective treatment options for all health problems
Almost anything, including lifestyle management, immune management, weight management, sexual health, chronic skin and hair issues, cancer treatments, gastrointestinal issues, depression, diabetes, infertility, and chronic pain, women gynaecological and hormonal health issues to name a few.
10. Authentic Panchakarma treatment is the integral part every healing program
While your Ayurvedic treatment will be determined by your health needs. However, Panchakarma will be involved. It's a five-step process for total mind-body rejuvenation. Herbal oil massages, steam baths, cleansing enemas, a healing plant-based diet, and other purifying treatments are included. Panchakarma is effective at removing toxins from the body, rebalancing the Doshas, and healing a variety of ailments and promotes clarity and inner peace.
Travel and Heal with Asha
The best Ayurvedic treatments await you in the Land of the Gods. Ayurvedic retreats in Kerala routes us to the very source of Ayurveda, and gives us the opportunity to have an extensive choice for your specific healing needs.
Contact us at ashaexpience.com now to plan your bespoke authentic Ayurvedic retreat in India, Kerala where all the ancient therapies, treatments and healing needs are administered by a team of Ayurveda professionals, Doctors and experienced Panchakarma practitioners. Plan your healing and rejuvenation journey with us and live a happy and fulfilling life.