My personal experience with Ayurvedic Doctors online in Switzerland at ASHAexperience
We all have some experiences in our lives that transform our lives for better.. Here, I would like to share my very best personal experience with Ayurvedic Doctors online in Switzerland, at ASHAexperience to support my sayings.
"What I learned – Stress is the root cause of all ailments!"
When I moved from Congo to Switzerland, all my habits changed – which I expected. What I didn't expect was for my mind and body to feel different. I came to a point where I was mentally unstable. I was living in a bubble of stress that could be managed temporarily by distracting myself. The worst part was that my stress triggered my digestion. My nervous belly rumbling turned into something more severe and began to impact my performance at the University.
"Quick remedy from general medicine is not the solution for Stress Management."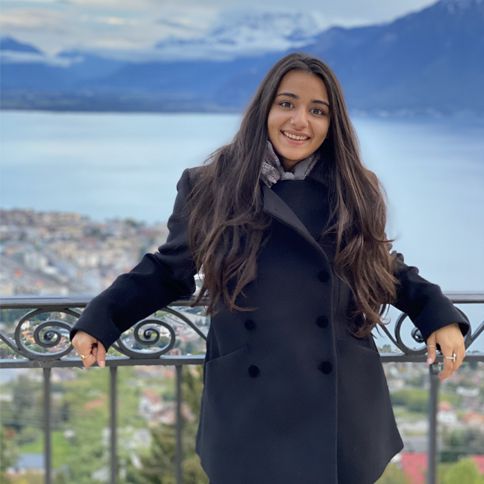 At the end of every semester, I would be in the hospital, asking my general doctor for medication to get me through my exams. I would tell the doctor that I have tummy issues. The doctor would ask me if I was stressed, and soon after, I would walk into the pharmacy with a list of medications that I had to take every 6-8 hours. Nevertheless, I didn't perform the exams well. Though my tummy issue was under control, the medication was not tackling the root of the problem: Stress.
A close friend of mine was going through a similar situation and suggested that I book an Ayurvedic consultant appointment. I was a bit skeptical, and it took me a while to fit it into my schedule. A month later, when I was overwhelmed with work, I started to lose hair and maneuvered to stress-eat. When such events went out of control, I decided to click on the link to book the Ayurvedic Doctor that my friend shared with me.
"ASHAexperience – The Ayurvedic healing community for Holistic Health."
"Ayurvedic healing community for you" in Switzerland, was the first sentence that captured me wanting to explore more. I was stunned by what the ASHAexperience platform was offering. I could find Ayurvedic Doctors from different countries, including Ayurvedic experts (Chefs, Nutritionists, Healers, Yogis) under one roof. There were no more endless hours of searching and curating my healing journey of stress management. Within 10 minutes, I was able to find three specialists for stress management, and with a click of a button, I had my first appointment with Dr. Manan Soni.
I got many insights out of that 1-hour session with the Doctor. I learned the ins and outs of Ayurveda and, more specifically, Ayurveda's view on my unique mind and body constitution. The Ayurvedic doctor at ASHAexperience queried about my lifestyle and how I managed challenges and changes in my life. I didn't even have to explain in detail because I could tell that Dr. Manan knew what was going on in my body because of my mind. He was very supportive, and I didn't feel any judgment. He encouraged me to pick up on a few Ayurvedic practices, such as
Abhyanga – I practiced Abhyanga by taking up warm oil massage twice a week and found remarkable healthy changes in my body
Shirolepa – An ayurvedic herbal paste was recommended by my Ayurvedic Doctor to be applied on my forehead, that relieved me from my stress to a large extent
Brahmi – The ayurvedic herb, Brahmi prescribed by my doctor, calmed down the stress hormone and enhanced the power of my concentration. I used Brahmi leaves for my afternoon tea that has greatly improved my mental and physical well-being.
Bhringraj – This wonderful ayurvedic herb helped me detoxify my body leading to an increased supply of oxygen relieving me from stress.
"I got the best Ayurvedic practice guidelines from Doctor at ASHAexperience"
It has been a month since I have incorporated these habits into my life, and I have never felt better before. I wake up with a routine that tackles feeling overwhelmed. Meditation helps me realize the power of growing as I think more and more focused each day. Eating an ideal ayurvedic diet on a schedule every day has reduced my stress-eating habits. Overall, I am a better version of myself each day, and I feel proud.
Thank you, ASHAexperience!