Spiritual Retreats of India to unwind yourself.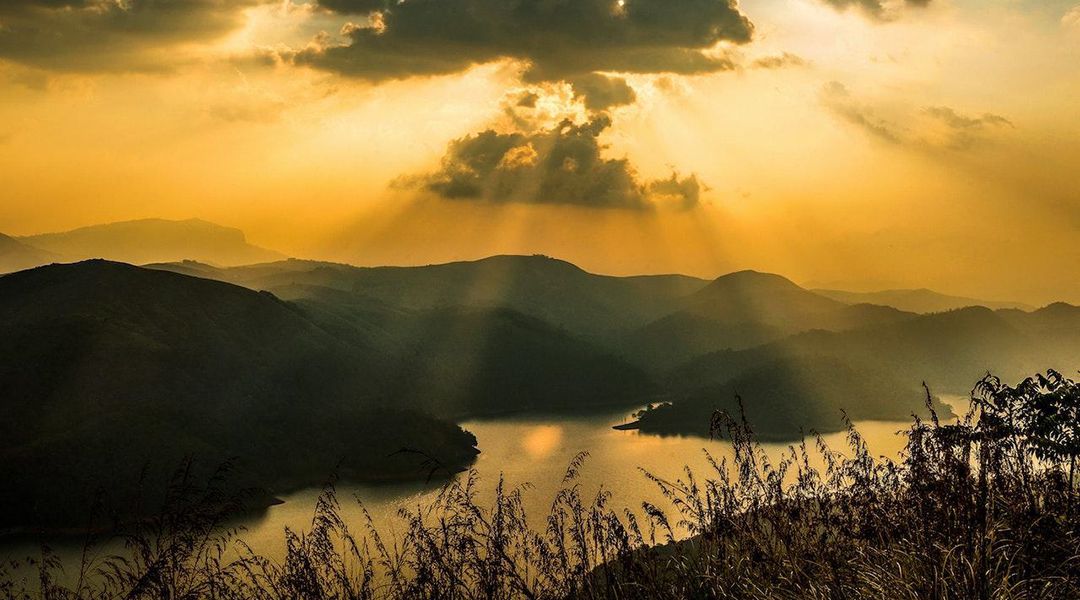 Are you looking for a way to unwind yourself and reconnect with your spiritual side? Do you want to relax your body and mind with the wisdom of ancient practices? Then you should travel to India, the land of spiritual healing. With thousands of years of healing tradition, spiritual retreats in India can help you achieve a whole new level of peace and rejuvenate you to the core.
About Spiritual Retreats in India
India is well-known throughout the world as the birthplace of Yoga- a place to reconnect with one's soul. For centuries, travellers have come to India in search of self-discovery and spiritual wisdom. India has redefined the concept of spiritual travel, whether through the ancient knowledge of Yoga, Ayurveda and its rich indigenous culture. In order to escape the stresses of everyday life, an increasing number of people across the globe are turning to spiritual healing centres in India in the quest for inner peace.
Yoga and Ayurveda originated in India, and their rewards are now enjoyed globally. A visit to one of India's spiritual retreats is a life-changing experience that includes holistic detoxification of mind and spirit through yoga and meditation. The anti-stress programmes provided by healing retreats in India appeal to wellness seekers.
Yoga Schools and Spiritual Retreats in India are well-known for providing Yoga, Ayurveda Retreats, and Meditation programmes. They endeavour for a holistic understanding of yoga through the application of various practises and theories. Some of them are both internationally recognised and certified.
Why plan for Spiritual Retreats In India?
Spiritual retreats provide time for reflection or meditation as well as a relaxing break from one's regular surroundings. It is intended to provide an opportunity for a person to slow down and connect spiritually for inner peace and appropriate lifestyle guidance through yoga and Ayurveda. It provides opportunities for solitude and knowledge for spiritual upliftment in order to live a happier, healthier, and more fulfilling life.
Why are Spiritual Retreats in India unique?
When you think of wellness retreats you think of a place where you can go and relax and forget your daily errands.
Most Indian retreat destinations are nestled in lush greenery, away from crowds and noises, and offer a sacred environment conducive to meditation, yoga, and self-discovery.
These facilities also offer luxurious lodging and

nutritious food

in the midst of picturesque and tranquil nature.
Throughout the programme, these retreats will help you declutter your mind and experience the bliss of life.
The practises you will learn will assist you in integrating with your inner being, and you will leave the retreat relaxed and refreshed in mind and body carrying along the delight of incessant joy
What does the Spiritual retreats of India offer?
Spiritual retreats in India provide a wide range of practices designed to help you find inner peace and self-care.
Yoga retreats are obviously one of the most popular options, as India is the birthplace of yoga. At various retreats, you can find yoga classes running the gamut from Hatha to Vinyasa, Iyengar, Kundalini, Ashtanga etc. Depending on where you go, you can also indulge in yoga classes irrespective of your level.
Meditation practices are also a popular retreat option. Meditation in India is typically based on discovering spirituality, which will assist you in following the ancient path of enlightenment. You will not seek enlightenment during a short retreat, but the practices will teach you the art of feeling centred, rejuvenated, and in touch with your true self.
India is also well-known for Ayurveda, an alternative medicine system that can help you rebalance your mind, body, and soul through lifestyle changes and natural therapies.
Which destination will you choose in India?
Many yogis dream of meditating on the banks of the holy river Ganga and breathing in the fresh air of the Himalayan Serenity. Rishikesh is an ideal yoga destination due to the abundance of spirituality, the Majestic Mountains, and the Holy River Ganga. There is no better place on the planet to learn and practise the ancient science of yoga than in the Himalayan foothills, the origins and perpetual home of yoga and spirituality. Retreat Centres in Rishikesh, which is located in one of the most ancient, spiritual, and divine places in all of India, can serve a variety of needs of travellers who want to learn authentic yoga among other things, and provide a perfect getaway experience with its gorgeous landscapes.
Most of us believe that all yoga and meditation retreats are situated in southern India, and we are not entirely wrong to think so. Kerala is known as "God's Own Country." It is yet another popular spiritual retreat destination with rich natural landscape, national parks, serene beaches, and most importantly, for its Ayurvedic history. Along with traditional yoga, Kerala offers a variety of traditional Ayurvedic treatments such as holistic massages and authentic Panchakarma. Almost every retreat provides training and instruction in ancient Indian philosophies and practices. There are numerous retreats that serve organic Ayurvedic meals and employ practices that are rare in other countries.
So, when you visit any wellness retreat in Rishikesh, Kerala, or any other authentic retreat destination in India, be assured that you're going to a place where spiritual practice is the central part of daily life.
Travel the Spiritual Retreats in India with ASHAexperienc
A spiritual retreat allows you to reconnect with your inner wisdom and find refuge from the noise and rush of today's world. A spiritual retreat in India, the birthplace of ancient wisdom and cultures, is an experience that no one should pass up.
If you're ready to seek your own inner peace but aren't sure which retreat is right for you, then embark on a life-changing journey with ASHAexperience for a self-discovering journey designed and crafted for your well-being.