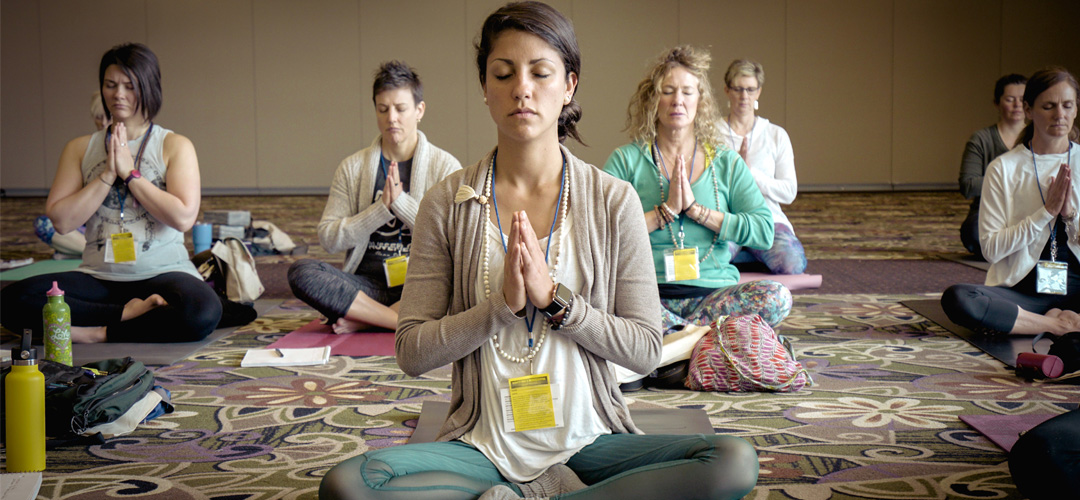 Yoga and Meditation wellness at the workplace has become more known globally as a means of staying fit and healthy. According to Ayurveda, Yoga has many healing benefits including stress and anxiety management, increased focus, combat fatigue, increased blood flow for increased rejuvenation, and much more.
ASHAexperience has designed the Virtual Corporate Yoga Festival ranging from 1 to 5 days suited as per your employee and community preferences. The team can join as and when they feel suitable as per their availability during the festival.
What is ASHA Corporate Yoga Festival
ASHAexperience Corporate Yoga Festival is aimed at meeting the needs of the corporate world.
The corporate team can digitally access the Yoga festival regardless of where their team members are located.
Designed for everybody and everyone, regardless of age or gender,
ASHAexperience Corporate Yoga Festival is organized by bringing together passionate and experienced Yoga therapists from across the world to provide various types of yogic therapy to meet the needs of each individual.
Yoga festivals can be organized for 1 day or more
Yoga festivals can be scheduled with flexible start and end times ranging from 7 a.m. to 7 p.m.
What is expected from ASHA Corporate Yoga Festival
Yoga Therapists, meditators, and Yogic Healers will offer various healing sessions throughout the festival for 45 minutes.
Yogis around the world will offer Hatha yoga, Vinyasa yoga, Ashtanga yoga, Pranayama, chakra healing, meditation and other yogic healing during the festival.
The team members can participate in the healing sessions as either a beginner or a regular practitioner.
Team members can join the session at any time and from any location during the event.
Get introduced to the Yogic and sustainable lifestyle as well as to the concept of yogic food
Why Corporates need Yoga Festival
People are stressed and exhausted as a result of their irregular work careers, especially in this time of isolation, to which we can all connect
Yoga is the only holistic wellness therapy that addresses both the mind and the body.
An excellent approach to make employees feel important to the organization.
Encourage individuals to have healthier lifestyles and to embrace the preventative mindset.
The most effective method to empower individuals is to provide them with good health.
It is the most cost effective wellness programme.
One festival with a variety of yogic activities and therapies from which individuals can choose according to their preferences and interests.
Yoga is the most sustainable healthcare approach that focuses on both physical and emotional well-being.

How ASHA Corporate Yoga Festival helps the team members
Yoga is the only practice which has been shown to improve flexibility, strength, balance, focus, and breathing capacity while decreasing tension and anxiety.
People can start practicing Yoga at work since they don't have to find separate time for it.
People appreciate these events when organizations implement a wellness programme in their workplace.
Yoga contributes to increased morale, discipline, interpersonal communication, and strong emotional bonds within the organization.
Yoga Improves overall workplace effectiveness