Yoga for Physical and Emotional Wellbeing
Yoga in my life
"In the body and mind, lies the power to self-heal…."

I come from a family of athletes and was brought up with the philosophy that nothing is more important than your own physical & emotional well-being. As a child, I had a very active lifestyle and some of my favorite activities included swimming and football. Yoga and I go way back when I was 14 and my mom's friend introduced me to it. Physical or mental discipline did not come naturally to me at that time and hence yoga didn't instantly fit in, especially with my outdoor activities and energy levels. I was not very regular with yoga until a few years later.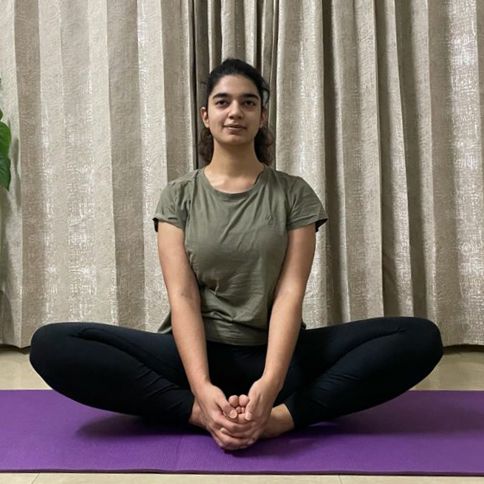 Fast forward to student life in Switzerland, everything was awesome, new people, beautiful culture, and food, until one day I experienced very sharp lower back pain due to a 5 year old injury, which not only caused movement restrictions but also caused immense pain even for the simplest of tasks, such as sitting or leaning forward. Initially it was just a back pain, until not so soon after, it started radiating down my legs. Not only was I facing physical imbalance, but it also reflected on my emotional state of mind. Pain medications were prescribed which would only block the pain and help relieve temporary inflammation, but as soon as I stopped having them, the pain would return back with full intensity. Then I recalled my family's words, "your body has the strength to rewire itself, just support it as it supports you".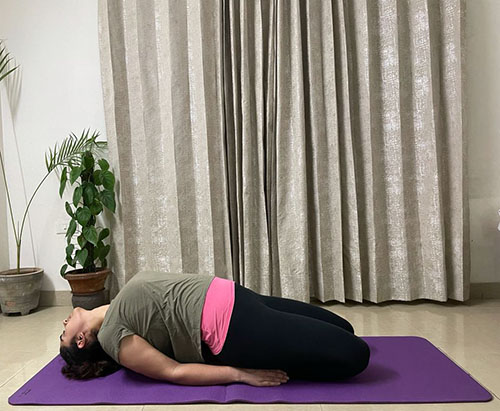 Yoga Increased my Metabolism
That brings us to a few weeks back when I started with basic yoga stretches for mobility, and then I realized not only did the pain go away, but I also got better at swimming, my breathing gained a rhythm better than before even while swimming and I was in charge of my fitness. Along with all that, my digestion was better than ever before, my metabolism increased and I could even see the change in my skin for the better.
My Wellness Experience with ASHAexperience
"Wellness" is a wholesome term that cannot be simply described by exercising alone. In order to be physically and emotionally balanced, not only do we require physical activity, but we also need the right nutrition that helps us balance the activity and promotes healing. This is where "the ayurvedic way of life" became an integral part of my life and I would like to thank Dr. Chitra V. Menon (Ayurvedic doctor) and Bijoya Mohanty (Co-founder) of ASHAexperience, for helping me take my healing experience even further. With the help of Dr. Chitra, I was able to identify my body type, identify the imbalances, and how simply by certain modifications, they can be corrected.
Ayurveda is more than 5000 years old ancient healing science, which works on the root cause of imbalance in our bodies, promoting a sustainable healthy lifestyle. Recently, during my first ayurvedic consultation, I got to know about my body type for the first time and how simply altering certain eating habits combined with yoga and pranayama, can create a huge positive impact in my life. Ayurveda says no food is bad food, but according to one's body type, certain foods are better suited than others. This promotes a better functioning environment for our bodies, which in the long run, also promotes great emotional well-being.
An ayurvedic diet is also known to be extremely gut-friendly. Personally, I've experienced when my gut is happy, my day goes happy. Some of the benefits of good gut health include clear skin, anti-aging, no indigestion which in turn leads to a satisfied mind and a healthy neurological function, also eliminating the possibilities of hormonal imbalances and stress, anxiety, depression. The benefits are a chain reaction to promoting a great sustainable environment for our wholesome wellness.
ASHA platform has a very experienced panel of doctors, yoga therapists, and nutritionists, who work together to design a customized plan for you and help you identify and rectify the imbalances in your body, for a sustainable lifestyle.