Ayurvedic wellness treatment in India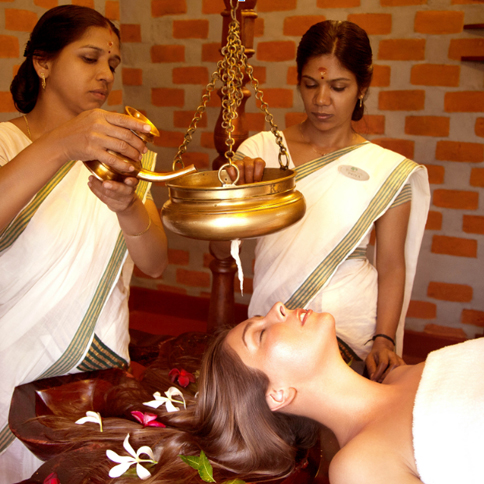 Ayurveda
is an ancient medicine system of the Indian subcontinent with a comprehensive wellness treatment approach that is recognized as alternative treatment by the World Health Organization (
WHO
).
Ayurveda
focuses on individual wellness rather than addressing illnesses. Ayurveda is not a medical system that addresses only diseases but aims to preserve the health of the healthy with its holistic healing process.
With the vision of providing comprehensive natural health care treatment to all our guests, we collaborated with various wellness partners in India (Kerala). The healing team of ASHA traveled intensively and handpicked every wellness resort/treatment center tailored for the health needs of our guests; offering Panchakarma program and Rasayana treatments for skin problems, autoimmunity, various allergies, insomnia, weight management, arthritis, stress management, post-COVID treatment, body detox, hormone imbalance, and more
Why choose ASHAexperience for the Ayurvedic Wellness Treatment in India?
We are a Swiss founded wellness start-up with strong healing ethics and invariably follow European protocol of safety and security from the core for the holistic health intervention, while our guests travel to India for treatment and rejuvenation vacations.
The Ayurvedic doctors of ASHA consider particular physical, emotional constitution, as well as the major life force imbalance of every guestguest before undertaking any treatment or suggesting a health program.
The Ayurvedic doctors' team of ASHA is from 4 continents and 25 nations with diverse expertise to understand the health challenges of each guest as per the regional lifestyle.
The ASHA healing team with an experience of over 45 years of Ayurvedic and yogic healing, checks the prerequisites of the treatment on behalf of the guests and recommends a suitable guest-friendly Ayurvedic treatment resort in India which supports the holistic healing process for each guest's health challenges.
We have exclusive wellness programs for children, women, and men and our doctors completely comprehend and personalize the healing process.
Who can avail of this Ayurvedic wellness Treatment?
Anyone and everyone who is healthy but believes in sustainable health program and natural processes of wellness.
One who wants to go through the learning and evolving process of self care and wants to detox the mind and body.
One who is going through minor or major health challenges and wishes to regain complete health.
One whose illness is not treatable by the existing medical system.
One who has adverse side effects due to long-term medication.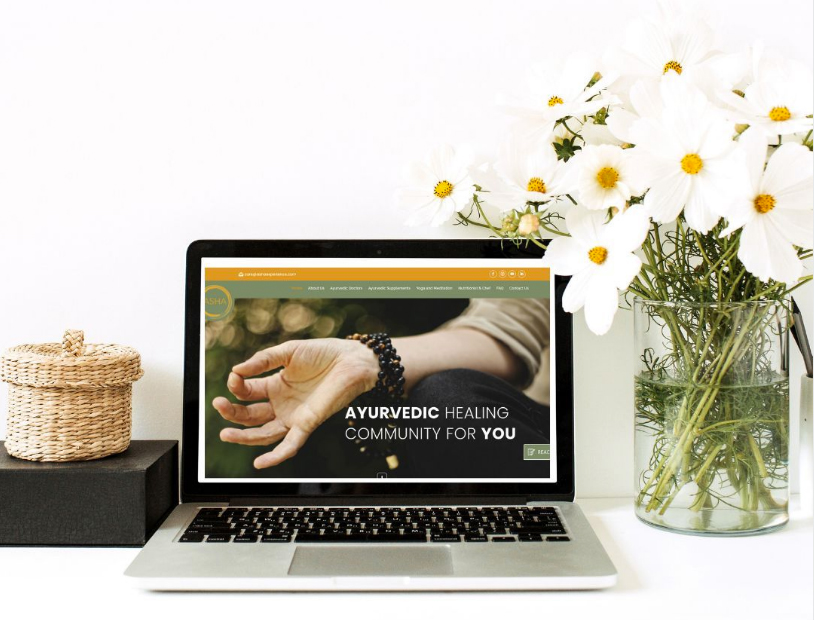 How to book a wellness treatment program in India?
If you are new to Ayurveda, you may book an initial consultation with one of our Ayurvedic Doctors on our Virtual Clinic to discover the suitable ayurvedic treatment needed for your health condition or wellbeing.
If guests are already being treated by their own Ayurvedic Doctor, they can contact our healing team at healme@ashaexperience.com for a full travel process.
Post consultation, Ayurvedic doctors will advise the guest for the appropriate and actual healing methods which will be followed in India. The pre-healing process may take 45 days to 90 days depending upon the physical condition and the health challenges the guest is expericing.
Once the guest is ready to travel for the treatment, ASHA healing team will arrange a suitable treatment center in India and process all the treatment-related documents to ensure safe travel of the guest.
ASHA will design the most comprehensive treatment travel for the guest for a complete hassle-free travel experience, beginning with picking them up from the Indian arrival airport till dropping them back safely from where they initiated the journey after the treatment.
The personalized wellness treatment and therapies will be constantly administered by the healing team of ASHA as well as competent Ayurvedic doctors of the treatment resort/center for holistic healing and restoring the desired and perfect health of our guests.