My Ayurvedic Experience Online with ASHA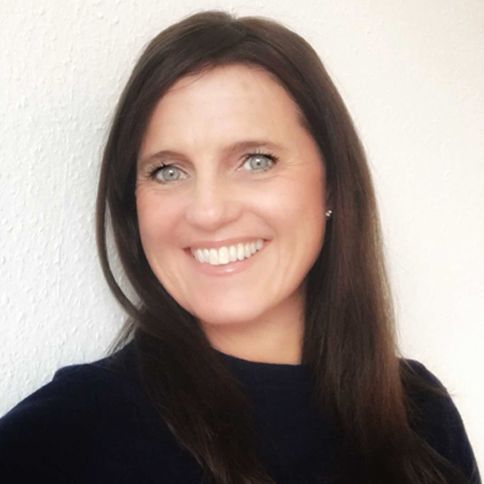 I didn't always use my body much or walk the planet for miles and miles, eat well, or feel gratitude for each day, each moment, each sunrise. But I did have the great fortune to grow up in Australia which is a place where almost everyone lives outside to some degree. And because life 40+ years ago in
Australia
for a child was pure freedom with promises to parents early in the morning that I'd be home by dinner before heading off on my bike to whatever farm, beach, or bush adventure awaited me. Because of this, the earth, the water, and the vast Australian skies have always been etched deep in my soul. A childhood spent trampling Mother Earth and being watched over and protected by Father Sky can only lead to an adulthood of curiosity and exploration about the world we live in and the myriad of systems that support it and us.
Sri Lanka was one of my earliest big adventures and I traveled there on my first mission with the Red Cross after the devastating
Asian tsunami.
It was also my first dipping of toes into the ancient
science of Ayurveda
and my stay on this beautiful island left me with an explosion of tastes, feelings, new recipes, and more. Many years later and still living my humanitarian life, still practicing and teaching yoga wherever I went, I traveled to Kerala in India to learn to cook dhal (lentil preparation) in a bazillion ways. I returned to Sri Lanka and dove back into
Ayurveda
,
yoga
, and more, and finally, I arrived in Switzerland where I now have the chance to be back walking the planet and heading out for days of freedom and adventure, just as I did as a child growing up in Australia.
My Ayurvedic Experience Online with ASHA – The Ayurvedic Healing Platform
One thing nature has taught me is that life arrives over and over again in cycles. Sometimes you're in the dip and sometimes you're riding the high but nothing ever stays the same. And it's often in those highs that incredible people and wonderful experiences surprise us in the most beautiful ways. And it was on one of those highs in the middle of a global pandemic that I met Bijoya, Co-Founder of ASHA Experience, right as I was starting my studies in Ayurvedic yoga. Given my long-time fascination with Ayurveda and Yoga, both sister sciences, it seemed like a miracle connection. I began joining the ASHA Experience online wellness sessions which were such a much-needed offering when so many people were experiencing lockdown and major health challenges due to the pandemic. One of the incredible things about Ayurveda is it honors where we come from and where we are right now including both our internal and external environments and how they impact us deeply. Over the years I'd had the occasional consultation with an Ayurvedic doctor, always incredibly useful and revealing and recently I was lucky enough to consult with one of ASHA's amazing Ayurvedic doctors. I always feel like this experience gives me two things:
1) an important acknowledgment that I'm investing in me and my own health and
2) an objective reset on my health.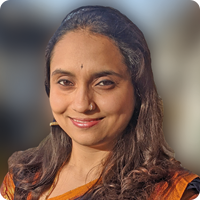 I had a great connection with Dr Anoosha who I can only describe as highly experienced, deeply insightful and full of compassion. What I loved about her approach is that she really honoured my own lived experiences and built her advice and recommendations upon that. She asked a myriad of questions about my life, work, lifestyle and health but she did it in a way that just felt like we were having a conversation rather than a medical consultation. She offered me some simple ideas to integrate into my daily routine or dinacharya, things to help me relax more and calm down the vivid dreams I was having at night time. Ideas like bathing and / or massaging my feet before bed and tips to let stressful thoughts release at night time.
Ayurvedic Doctor at ASHAexperience
Dr. Anoosha gave a sense of normalcy to my issues which gave me a feeling of confidence that things would change for the better. Because her suggestions weren't complicated it also made it easy and fun to try them, and I felt like I was in control of myself and could take positive action for my own health. There was also an offer of different herbal prescriptions if I wanted to try them. I decided to test the non-herbal recommendations first and have found them to be really helpful.
What I like a lot about ASHA is that there is a vast array of different experts and so you can choose someone with who you feel you'll be a good match rather than be connected randomly. And without doubt, the doctors, nutritionists, and yoga experts are all highly experienced, many having studied in India, the ancient home of Ayurveda. Bijoya who is so much the driving force behind ASHA once told me that she spent weeks visiting a multitude of Ayurvedic experiences and hotels in India only to realize that she had to create her own Ayurvedic experiences to really be able to offer something deeply meaningful to people. That level of commitment and research gives me huge confidence in ASHA and everything it offers. Before the pandemic, I had planned to head to India to really immerse myself in one of ASHA's multi-week Ayurvedic retreats so I'm very much hoping that 2022 will be the year I'm able to dive deep into my own health and wellbeing in this way and learn first-hand some of the more traditional aspects of Ayurveda. For me, I feel like Ayurveda offers me a way to be the absolute truest version of myself, physically, mentally, and spiritually. I call it being the 'Youest version of You'. And when we strip off all the layers and are just ourselves, well this is when we find freedom, and who doesn't want some of that?