The LGBTQ Wellness Gift Package – Amaryllis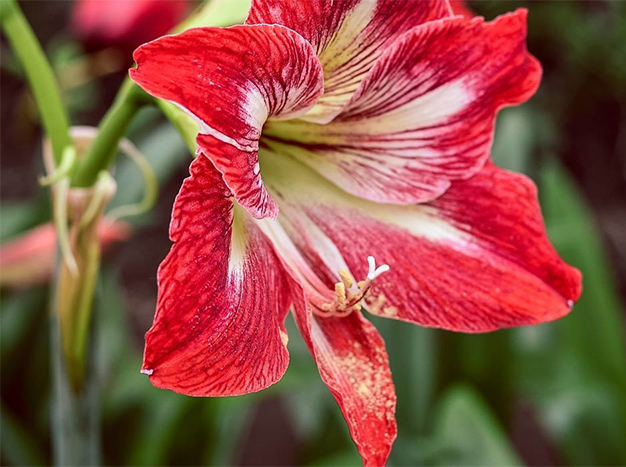 LGBTQ Wellness Gift Package – Why Amaryllis
The amaryllis stands tall and proud; hence the reason why the flower became associated with pride, determination, and radiant beauty. We want you to feel proud of your true self.
The wellness research team of ASHAexperience designed this exclusive wellness gift package Amaryllis for the LGBTQ community by combining the right kind of holistic healing services for those seeking guidance for mind and body transformations.
During this healing journey, we will support you as you step into a new life using natural, Ayurvedic therapies and practices.
Why an exclusive LGBTQ Wellness and Healing Gift Package for the LGBTQ community?
Mental wellness
is often overlooked when it comes to staying healthy. A terrible mental health day can have a variety of consequences, including making it more difficult to complete tasks.
The (LGBTQ) community, like everyone else, faces these difficulties. However, barriers that still exist in our culture may make it much more difficult for them to care for their mental health.
LGBTQ people are more prone to suffer from mental illnesses including sadness and anxiety. People in the LGBTQ community experience mental health issues at higher rates. A recent study found 61% have depression, 45% have PTSD (Post-traumatic stress disorder) and 36% have an anxiety disorder. Furthermore, the stigma associated with mental diseases might deter people from getting care.
What are the Ayurvedic Holistic Healing services offered under Amaryllis?
1 Ayurvedic Doctor Consultation (30 mins)
1 Ayurvedic Nutrition Guidance (15 mins)
1 Ayurvedic Diet Curation & Cooking (45 mins)
1 Chakra Healing (60 mins)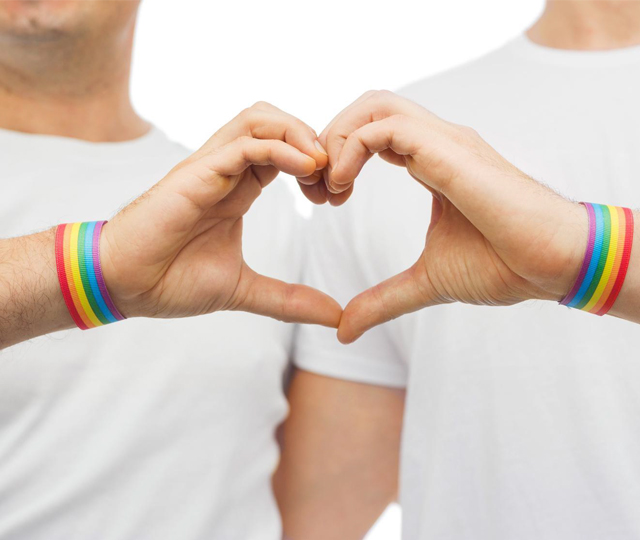 What do you expect from the Ayurvedic Doctor Consultation?
Ayurvedic Doctors at ASHAexpereince specialize in handling physical health and understand the holistic healing needs of the LGBTQ community during the first 30 minutes discovery conversation
During the first consultation, the Ayurvedic Doctors not only give a patient hearing to each aspect of every individual but also address the underlying problem using the age-old healing science of Ayurveda.
Ayurvedic Doctors offer a detailed prescription based on the current and past lifestyle, professional stress, emotional situation, habits and health, and many more.
The Ayurvedic doctor will also offer a personalized diet plan, as per the body constitution and guidance to suitable yoga therapies.
The Ayurvedic doctor will guide with some specific dos and don'ts that will aid in building holistic health
Finally, every individual is guided in restoring their physical and emotional health by steering them through the healing process.
What do you expect From the Ayurvedic Nutritionist and Chef ?
Nutrition is very important in Ayurvedic life. Ayurveda emphasizes ": Ahara (diet) and Anna (food) are the means to health and wellness. Food that is nutritious and healthy feeds the mind, body, and spirit.
Studies have even found that healthy diets can help with symptoms of depression and anxiety. When you follow a diet of nutritious food designed for you based on your physical and emotional needs, you set yourself up for fewer mood swings and an overall brighter perspective.
In this exclusive healing program, you not only know what to eat from our Ayurvedic Nutritionists but also learn how to cook them from our Chefs.
Ayurvedic Nutritionists and chefs play a very important role in healing. In Ayurveda, it is understood that WE ARE WHAT WE EAT.
The Ayurvedic Nutritionist and Chef will delve deep into the prescription given by the Ayurvedic Doctor after the first consultation.
Understand the country and food habits of the individual
Design the right diet plan based on the Ayurvedic Doctor's advice and Ayurvedic healing principles.
Demonstrate and cook the designed Ayurvedic meal that can be adopted by the individual during the healing process.
What do you expect from Chakra Healer ?
Our body includes a number of energy centers or chakras as they are known in Sanskrit. It is
critical to keep these chakras clean and balanced especially for the emotionally vulnerable
lives of the LGBTQ communities. It's a humongous challenge to maintain a correct
emotional equilibrium in their daily lives since they are frequently stymied by unpleasant
emotions or restricting attitudes. There are several signs which show up in them such as Depression, Loneliness, Guilt, Paranoia etc. which are evident signs to realise that the chakras are not balanced.
The aim of Chakra Healers of ASHAexperience is to leave you feeling completely relaxed and refreshed with a great sense of calm and overall well-being.
The passionate Chakra healers of ASHA will study the prescription of Ayurvedic Doctor and the chakra healing ecommendation.
Based on the recommendations the chakra healer will understand the lifestyle of every individual.
The Chakra healer will understand all three major chakras that play an important role in balancing our emotions such as Root Chakra, Solar Plexus Chakra and Heart Chakra.
The chakra healers will conduct the session and teach to break out the negative cycle and make sure that all the chakras are balanced.
Our competent chakra healers can conduct sessions for those who have been practising yoga for years as well as those who are new to it.
The healing session will be designed how to keep the chakras clean
and balanced with the help of specific meditation and breathing techniques.
The chakra healer will guide you how to handle myriad experiences which are inevitable in life, yet maintain an emotional equilibrium.