Travel With Us to Travel within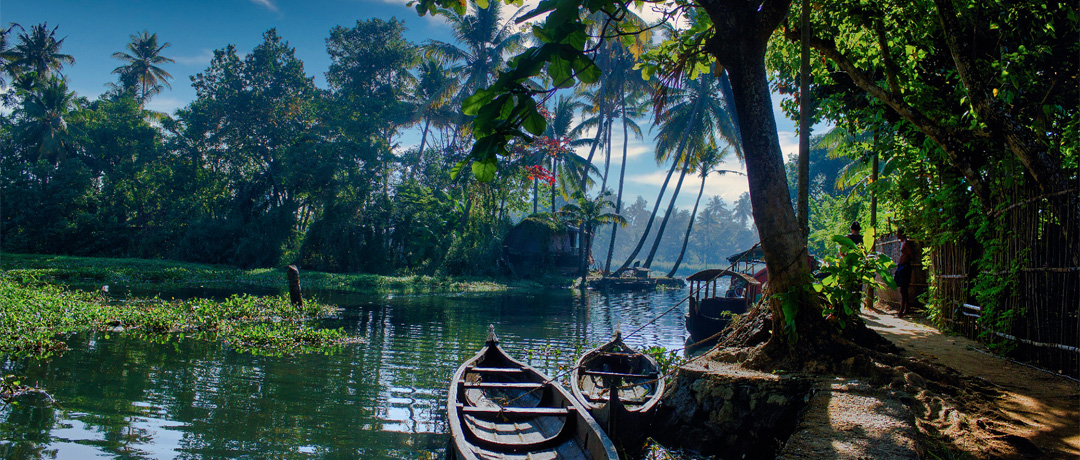 A pandemic. Financial uncertainties. The world changed forever. These are just some of the reasons that most people today lead stressful, unfulfilling, and unhappy lives. Now more than ever, there is a desire for holistic, authentic and mindful solutions for physical, mental and emotional well being. And aligning the mind and body are the first steps for leading an ailment-free, healthy life.
We, at ASHA, decided to introduce a travel program to India, the birthplace of both Yoga & Ayurveda. We put together the programme with the aim to re-introduce self discovery and care into the lives of our patrons.
Is there any better way to lead a mindful, healthy life than by practising Yoga and Ayurveda daily? We think not. To help our patrons on this journey, we have introduced the ASHA Ayurvedic Wellness and Yogic Journeys.
Journeys with ASHA is a truly unique travel program, with healing and wellness at its core. Our program doesn't just offer a visit to India; it promises an introduction to a lifestyle which is centered around healing, mental wellness and treatments. We have designed the program to ensure our patrons not only experience the Ayurvedic way of life but imbibe it continue to practice it, well after they go back home.
ASHA Ayurvedic Wellness and Yogic Journeys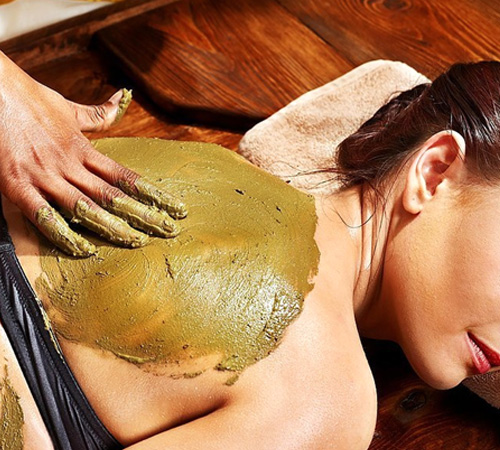 JINA
Meaning: To Live
JINA is an authentic Ayurvedic Retreat in Kerala, India. Curated for each individual according to their health and needs, it's designed by ASHA Ayurvedic Doctors to help our patrons regain their health. The program also offers our patrons a chance to learn medically healing Ayurvedic practices and rituals from handpicked experts to continue on their journey, even after the end of the journey.
Location: Kerala, India
Duration: 10 days or more
Price: Euro 2,600 onwards
Read More
Inclusions:
Travel to & within India

Accommodation in an Ayurvedic Retreat in Kerala, India

Consultation with Ayurvedic Doctors to assess each individual's needs

Daily Yoga Sessions for rejuvenation

Daily Meditation Sessions to help heal anxiety

Daily Ayurvedic Spa treatments, as prescribed by Ayurvedic Doctors

Daily organic, vegetarian meals for detoxification

Discussions on yoga philosophies by experienced Yogis

Village walks around the retreat

Cooking classes with specialised Ayurvedic Chefs
RAGA
Meaning: Rhythm
In the Raga Program, we take you to Rishikesh, the cradle of Indian civilization, for an immersive, intense Yoga retreat like none other. This retreat will help our travellers get in touch with unspoilt Yogic life, apart from learning how to continue their Yogic journey after they go back to their daily lives.
Location: Rishikesh, India
Duration: 9 days or more
Price: Euro 1,500 onwards
Read More
Inclusions:
Travel to and within India
Accommodation in a Rishikesh's oldest Yogic Aashram
Welcoming rituals including Havan (an Indian welcoming rite)

Daily Yoga Sessions

Daily Pranayama Sessions

Daily Meditation & Chanting Sessions
All yogic meals.
Cooking classes with Yogic Chefs
An immersive experience of the Yogic way of life
Cleansing in the sacred River Ganga (Ganges)
Why should you opt for ASHA Journeys?
The core of ASHA Journeys lies in the desire to introduce a program which isn't only experiential but also helps our patrons imbibe the healing practices and rituals into their daily life.
Jina and Raga are both designed and curated for each individual traveller, keeping their unique needs in mind.
Jina and Raga are exclusive and intimate journeys, offered only to 4-6 individuals at a time.
Each guest will be assisted by an experienced study guide to help them navigate the journey and take care of every need, however big or small.
Every single detail is taken care of and curated by ASHA.