The Transformative Power of Cold Showers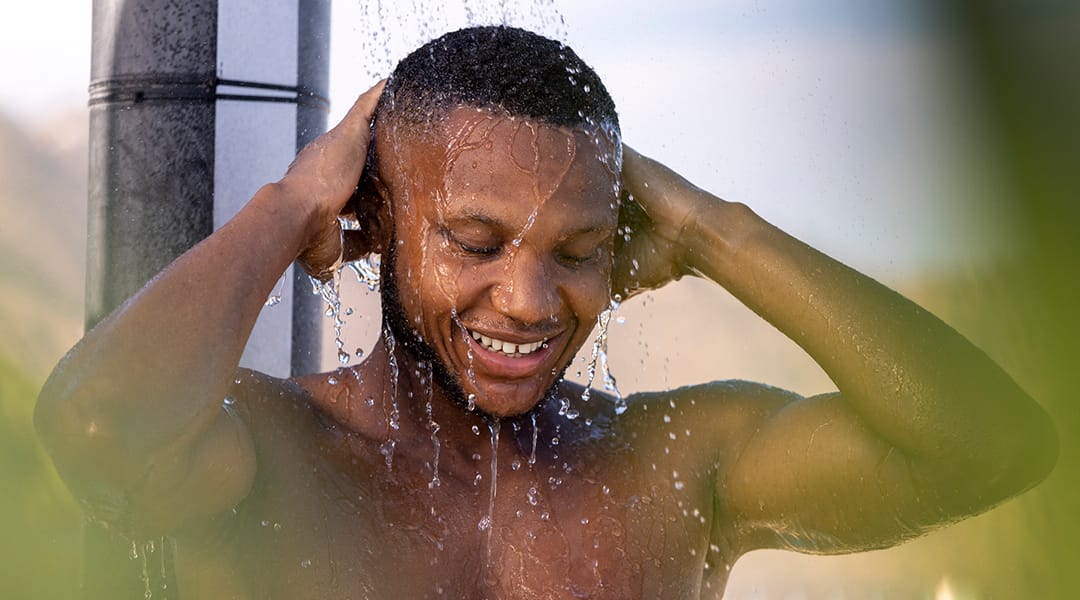 Transformative Power of Cold Showers – What does Ayurveda say about it
Ayurveda, the ancient Indian science of healing and well-being, emphasizes the balance of mind, body, and spirit for optimal health. Among its various holistic practices, Ayurveda recognizes the significance of cold showers in promoting overall wellness and vitality. While cold showers might initially seem uncomfortable, Ayurveda asserts they can be a powerful tool in harmonizing our doshas (bioenergies) and leaving us feeling on top of the world. Let's explore the Ayurvedic perspective on how cold showers can enhance our well-being.
Understanding the Doshas
Ayurveda categorises individuals into three primary doshas: Vata, Pitta, and Kapha. Each dosha represents specific elemental qualities and governs various physical and mental characteristics. Vata is associated with air and space and governs movement and creativity. Pitta, linked to fire and water, is responsible for digestion, metabolism, and intelligence. Kapha embodies earth and water, governing stability, immunity, and emotional well-being. Imbalances in these doshas can lead to various health issues.
What is the impact of Cold Showers on Doshas?
Balancing Vata Dosha:
Vata dosha is prone to imbalance during colder seasons and in cold environments. Cold showers can help balance Vata by creating warmth and stability within the body. The grounding effect of cold water can reduce excessive Vata's airy and restless qualities, promoting a sense of calmness and centeredness.
Soothing Pitta Dosha:
Pitta dosha tends to be fiery and intense, and exposure to cold water can help pacify its excessive heat. Cold showers have a cooling effect on the body, reducing inflammation and calming an overactive mind. By easing Pitta imbalances, cold showers can promote better digestion and emotional well-being.
Reducing Kapha Dosha Imbalance:
Kapha dosha can lead to sluggishness and lethargy. Cold showers invigorate and stimulate the body, helping to combat Kapha's stagnation. The uplifting nature of cold water can revitalise the mind and body, promoting a sense of lightness and enthusiasm.
What are the Physical Benefits of a cold shower?
According to Ayurveda, cold showers offer many physical benefits that contribute to overall well-being.
Improved Circulation:
The sudden exposure to cold water causes vasoconstriction, which prompts blood vessels to contract and dilate. This rhythmic process of constriction and dilation enhances blood circulation, benefiting the cardiovascular system and promoting healthier blood flow.
Detoxification:
Cold showers induce the lymphatic system to flush out toxins and waste products from the body. This detoxification process can boost the immune system and improve overall health.
Balanced Skin Health:
Ayurveda believes that our skin reflects our inner health. Cold showers help maintain skin elasticity, tone, and hydration. Reducing inflammation can also alleviate skin conditions and promote a healthy glow.
Faster Muscle Recovery:
Cold showers can aid muscle recovery after intense physical activity by reducing inflammation and soreness. This can help athletes and fitness enthusiasts bounce back faster and perform at their best.
What are the Mental and Emotional Benefits of cold showers?
Ayurveda emphasises the inseparable connection between the mind and body. The mental and emotional benefits of cold showers are as important as the physical ones:
Stress Reduction:
Cold showers release endorphins, the "feel-good" hormones, which can alleviate stress and anxiety. The practice of focusing on the breath and embracing discomfort during the shower can also promote mindfulness and a sense of inner peace.
Enhanced Focus and Clarity:
The invigorating effect of cold showers can sharpen mental clarity and focus. By awakening the senses, cold showers can improve concentration and productivity throughout the day.
Emotional Balance:
As mentioned earlier, cold showers can help balance the doshas, which are significant in emotional well-being. The cooling nature of cold water can soothe fiery emotions and instil a sense of tranquillity.
Ayurvedic Guidelines for Cold Showers
While cold showers can offer numerous benefits, Ayurveda recommends that individuals approach them mindfully, considering their unique constitution and environmental factors. Here are some Ayurvedic guidelines for incorporating cold showers into your routine:
Respect Your Dosha:
Vata types may prefer shorter cold showers to avoid excessive cooling, while Pitta and Kapha can benefit from longer, cooler showers.
Gradual Progression:
If you are new to cold showers, start gradually. Begin with lukewarm water and gradually decrease the temperature over time.
Avoid During Illness:
Cold showers may not be suitable during illness or extreme fatigue. Listen to your body and adjust your routine accordingly.
After Exercise:
Taking a cold shower after physical activity can be especially beneficial for reducing inflammation and aiding muscle recovery.
Embrace the Experience:
During the cold shower, focus on your breath and stay present in the moment. Embrace the sensation of the cold water and allow yourself to relax into the experience.
Incorporating cold showers into your daily routine, guided by Ayurvedic principles, can be a transformative practice that harmonises your mind, body, and spirit. By balancing the doshas, enhancing circulation, and promoting emotional well-being, cold showers align with Ayurveda's holistic approach to health. Embrace the invigorating power of cold showers, and you may find yourself feeling on top of the world, more connected to yourself, and radiating vitality and positivity. Remember to connect with our Ayurvedic Doctor if you don't know your Dosas and want to know more about the cold shower to enjoy the journey of self-discovery and well-being.